Facilitators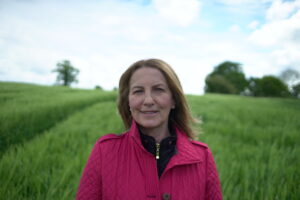 Spiritual visionary, international bestselling author, philanthropist and Founder of Sanctuary, Lorna Byrne has dedicated her life to remind humanity of the spiritual potential within us all. She is the author of seven best-selling books, including the million copy Angels in My Hair, A Message of Hope From the Angels, and Angels at my Fingertips and she has been published in more than 50 countries and 30 languages around the world.
Her teachings are the result of a remarkable gift, a divine connection providing her with incredible, detailed knowledge of the spiritual side of life. Unlike other spiritual teachers she has shared a platform with, this gift is not from meditation, visualisation, psychedelic experiences or even from books or study as she is uneducated in the traditional sense and severely dyslexic.
Lorna Byrne has physical sight of the unseen world, of the angels, spirits and other spiritual beings that she says are guiding and teaching us every second of every day. Many have sensed these beings occasionally but do not see them tangibly like Lorna. But she says we all have this potential if we grow spiritually. Lorna maintains many people are afraid of the spiritual side of themselves, but it is part of humanity's evolution for people to connect back to their spiritual self, to allow their souls to come forward and intertwine.
Thousands of men, women and children from across the world contact Lorna daily through her social media and website to say her teachings saved their lives or gave them back hope. Her work is widely known to be read, reread, shared, gifted, and a source of incredible solace. Remarkably, readers from around the world also frequently report discovering Lorna or being given one of her books in the most extraordinary and unusual ways, often at particularly challenging times of their lives without any prior knowledge of her.
Lorna has been described as belonging to a tradition of visionaries, figures like Mother Julian of Norwich, Hildegard of Bingen, the Beguines and Bernadette of Lourdes and her experience has also been compared with those of other seers, from Socrates to Dante and William Blake. She travels the world extensively to spread the spiritual knowledge she has been taught over the course of her lifetime.
Lorna is also a philanthropist and founder of the Lorna Byrne Children's Foundation helping vulnerable and marginalised children across the globe and the Seraph Foundation which is developing Sanctuary her centre in County Kilkenny, Ireland. Sanctuary will be a place where people of all walks of life, all beliefs and none can come together to deepen their connection to the divine, hand in hand with Lorna and through nature.
She has been featured extensively in worldwide television, radio and print media including CNN, NBC Today, BBC, The London Times, The Economist, ITV, and many others. In 2019, she was named as one of the 100 Most Spiritually Influential Living People in the World.
Lorna's vision of the future is one where there is no division or boundaries between people, where our spiritual side is accepted and transcends all belief systems. To accept we are all one. To live in peace with each other and nature, our home. According to Lorna, the future depends on this spiritual evolution.
To this day, large numbers of women, men and young people from across the world contact Lorna to say her teachings gave them back hope in their lives.
Events with Lorna Byrne